Contemporary Kitchen Design
Dimple Kitchens is a leading provider of contemporary kitchen design and build services, offering innovative and stylish solutions for homeowners and builders alike. Our focus on contemporary design means that we always stay on top of the latest trends and styles, using high-quality materials, modern technology, and cutting-edge techniques to create kitchens that are both functional and aesthetically pleasing.
We understand that the kitchen is the heart of the home and that it should reflect the personality and lifestyle of the people who use it. That's why we work closely with our clients to understand their needs and preferences, and design kitchens that meet their exact specifications. Our team of experienced designers and craftsmen use the latest 3D design software to create virtual tours of our clients' kitchens, allowing them to see exactly how their space will look before construction begins.
Dimple Kitchens is also committed to sustainability, using eco-friendly materials and energy-efficient appliances to reduce our carbon footprint and help our clients reduce their impact on the environment. We believe that our clients should have access to a kitchen that not only looks great but also works well and is environmentally responsible.
Our build process is highly organized and efficient, with each stage of construction closely managed by our skilled project managers. We take pride in our attention to detail, ensuring that each kitchen is built to the highest standards and meets all relevant safety and building regulations. Our team of skilled craftsmen use only the finest materials and workmanship, ensuring that each kitchen is of the highest quality and built to last.
At Dimple Kitchens, our focus on contemporary kitchen design and build is just one of the many ways that we set ourselves apart from the competition. Our commitment to providing the best possible service, combined with our innovative designs, quality materials, and expertise, make us the go-to choice for those looking for a contemporary kitchen that truly stands out.
Whether you're building a new home, remodeling an existing kitchen, or simply looking to update your existing space, Dimple Kitchens has the expertise, experience, and passion to help you achieve your dream kitchen. So why wait? Contact us today to schedule a consultation and see how we can bring your kitchen vision to life.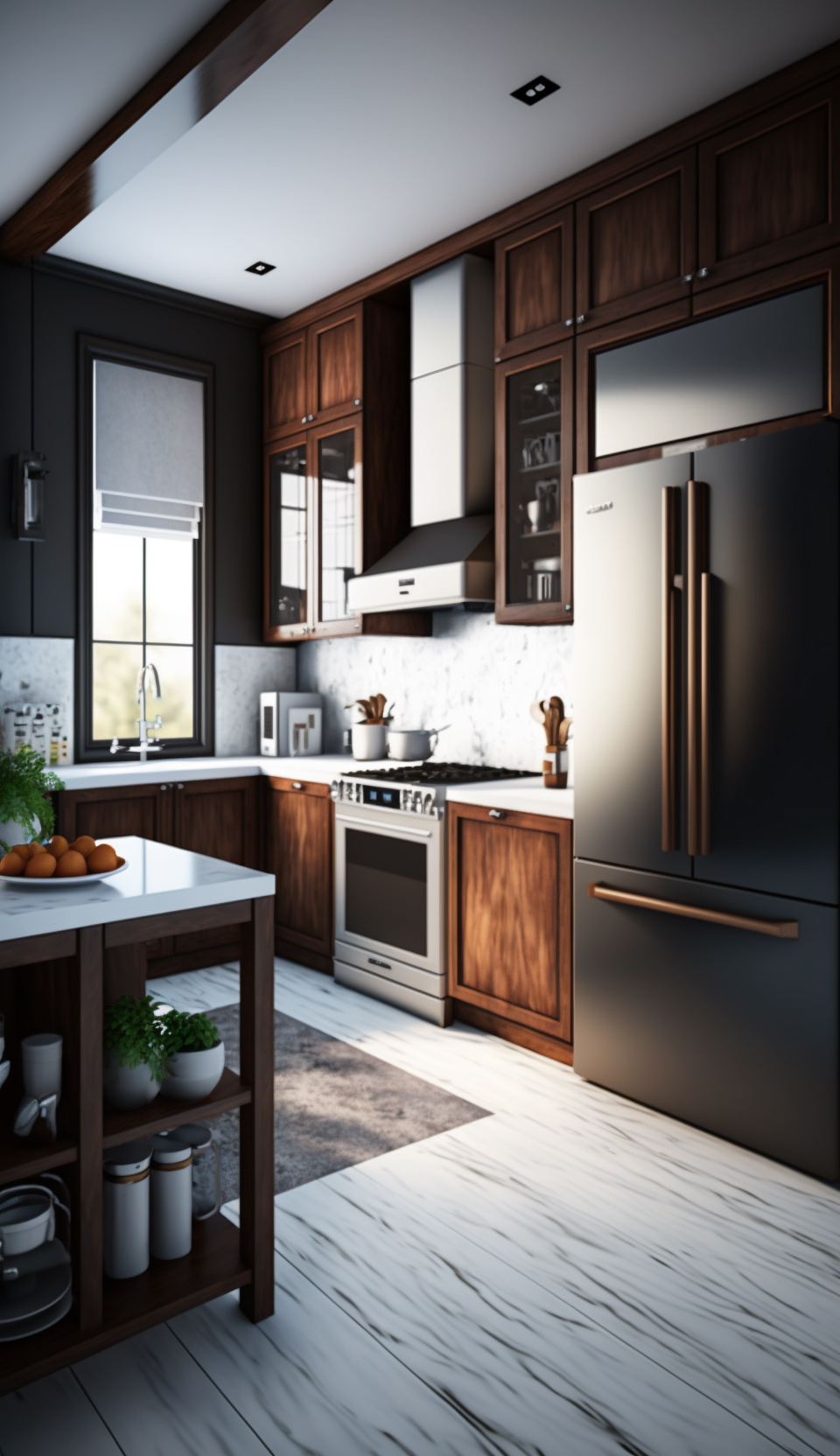 Open-Concept Floor Plan
Contemporary kitchens often feature an open-concept floor plan that allows for a seamless flow between the kitchen, dining, and living areas.
Sleek and Minimalistic Design
Contemporary kitchens are characterized by their clean lines, simple shapes, and lack of ornamentation.
Neutral Color Palette
Neutral colors such as white, gray, black, and beige are popular choices for contemporary kitchens, as they help create a calming and cohesive atmosphere.
Natural Materials
Natural materials such as wood, stone, and metal are commonly used in contemporary kitchens to bring warmth and texture to the space. These materials also help to create a connection with the natural environment.
High-Tech Appliances
Contemporary kitchens often feature high-tech appliances, such as smart refrigerators, induction cooktops, and touch-controlled faucets, to enhance functionality and efficiency.